Starter-Sets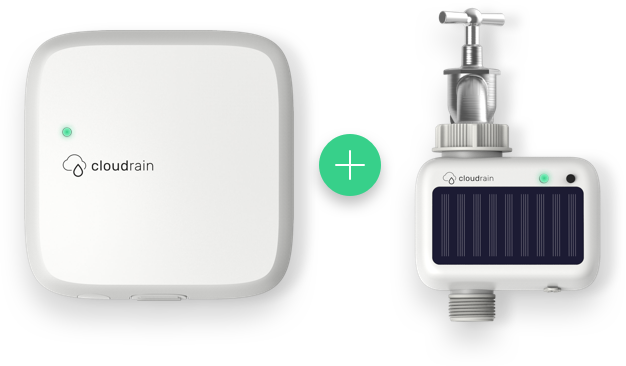 The perfect entry-level package! The CloudRain Controller and the CloudRain wireless valve receive a special price. The system can later be extended with additional valves. In addition, wired 24VAC...
Save 9€ compared to individual component price.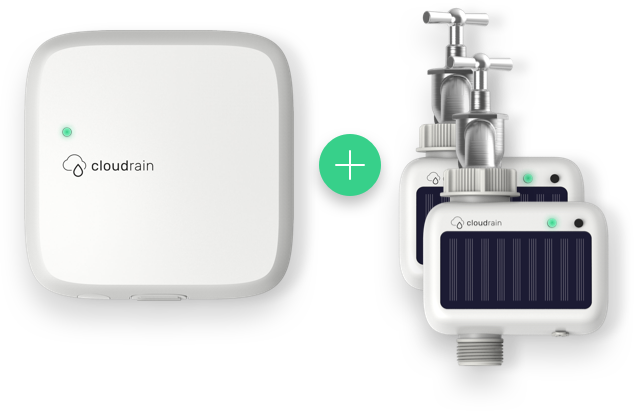 Our recommendation: With 2 CloudRain valves and thus two zones, you can better match the irrigation to the needs of your garden. Here, too, additional valves can be added later and existing valves ...
Save 18€ compared to individual component price.
Single Components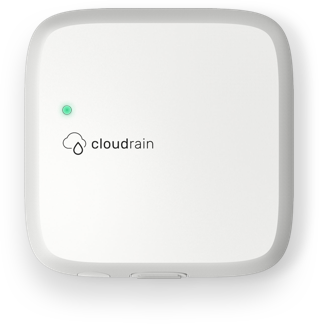 The CloudRain Controller serves as the central irrigation controller. It connects to your wifi and via radio with your CloudRain valves. You can also control up to 5 cable valves.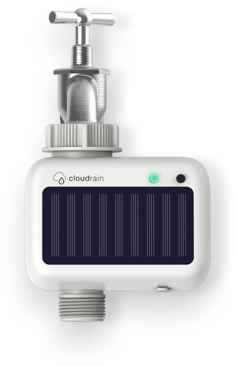 The CloudRain valve is solar powered and connects to your CloudRain controller via radio. You can just screw it on your faucet and get started.